Posted by Angela - Naturally Safe Cosmetics on 3rd Feb 2021
Menstruation is a fact of life for females and that means feminine hygiene products are, too. A woman might use thousands of pads and/or tampons during her lifetime and it's all too easy in our busy lives for people to simply toss a used pad or tampon in the bin (or worse, flush it down the toilet!) and not give it another thought. Worldwide, that's billions of discarded pads and billions of discarded tampons in a single year. Stanford Magazine estimated in 2017 that in the United States alone, around 12 billion pads and 7 billion tampons were disposed of each year. And, sadly, the reality is that all those discarded menstrual products have a massive effect on our environment. It's estimated that it can take between 500-800 years1 for standard plastic-based sanitary pads to biodegrade in landfill. Pretty shocking, right? In addition to that, they often contain other chemicals and potentially toxic ingredients which can leach into the soil – bleaches, dioxins, synthetics, petrochemicals, latex – not good for the environment or for the women who use them. Tampons biodegrade a lot faster than that as they have less components, but they're still filled with nasty ingredients. And, after all, these items come into contact with a very sensitive part of a woman's body.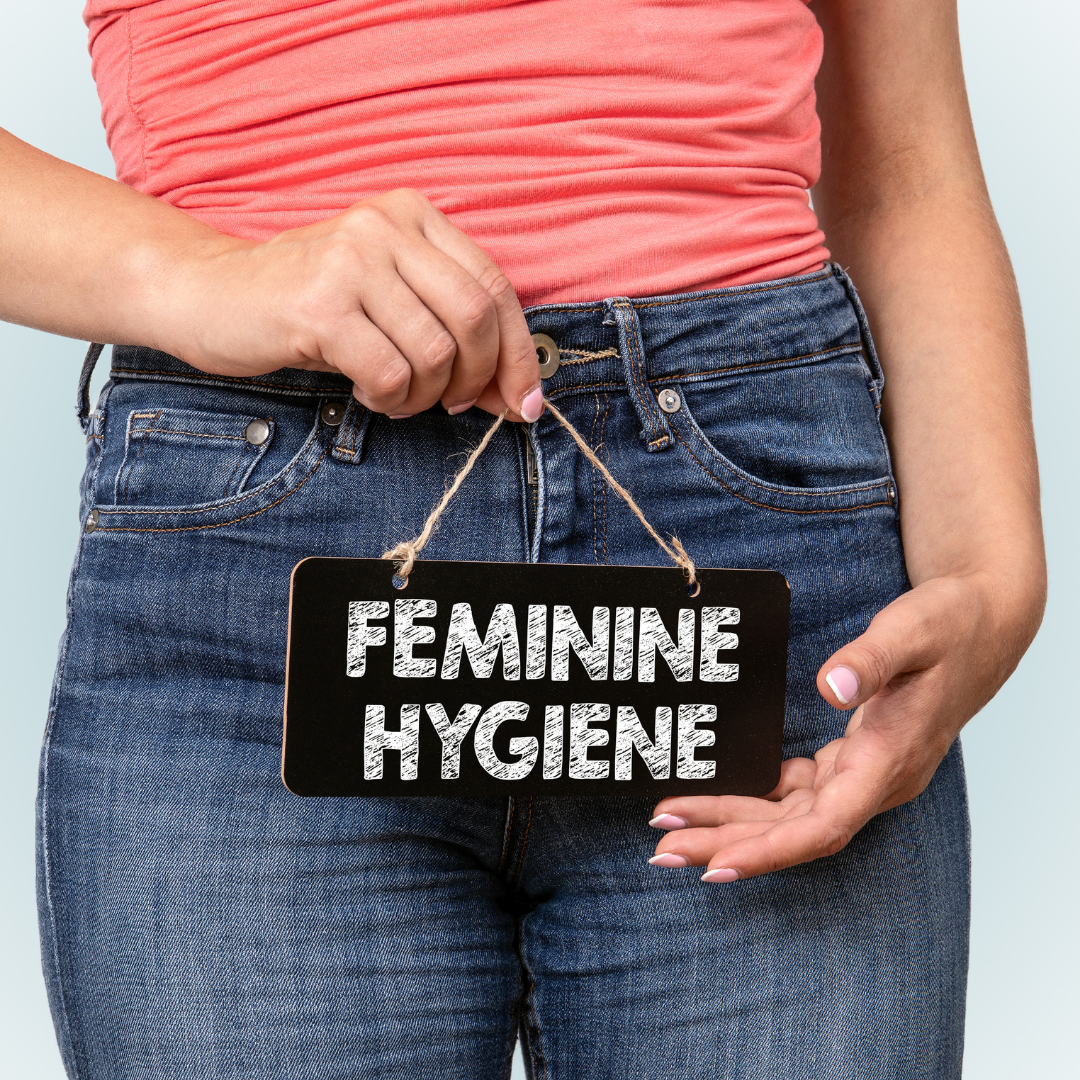 Image source: Canva
It's not all doom and gloom
The good news is that there are numerous brands that have emerged in recent years, determined to tackle this issue and offer women eco-friendly alternatives. And they also represent a better choice for women's health. Women can make a positive impact when it comes to "that time of month" by voting with their dollar and choosing ethical brands. Here are some alternatives to consider:
Pads, Panty Liners & Tampons
Natracare pads & liners are completely biodegradable and compostable. These products are made with organic cotton, ecologically-certified cellulose pulp, corn starch and non-toxic glue. The wrappers used for the pads are also made from compostable cellulose and starch film. The tampon wrappers are made from BPA-free widely recycled plastic. Even the boxes are made from recycled cardboard and decorated with vegetable-based ink.
TOM Organic pads are 100% biodegradable. They're made with certified organic cotton, sustainably harvested cellulose and plant-based waterproof backing for leak protection.
Tsuno natural pads are made from sustainable bamboo and corn fibre with a biodegradable leak-proof under layer and wrapper. Tsuno tampons are made from certified organic cotton and organic cotton thread.
Reusable Cloth Pads
JuJu reusable cloth pads are made from Global Organic Textile Standard (GOTS) unbleached cotton. As the name suggests, they can be washed and re-used time and time again. This allows a reduction in waste when compared to disposable pads and also saves the consumer money. They're held securely to your underwear with snaps which are made from recyclable plastic to avoid the issue of reactions to metal snaps, especially in people with sensitivities. The packaging is also recyclable, plastic free and printed with soy-based inks.
Menstrual Cups
Lunette reusable menstrual cups are made from natural, highest grade silicone that's BPA, latex and chemical free. They simply need to be emptied 2-4 times per day, depending on flow, and can stay put for up to 12 hours. These cups are easily washable and can last several years, reducing waste and, again, offering cost savings within a short period of time (no pun intended). They are available in two sizes.
TOM Organic period cups also come in two sizes and are also made from 100% medical grade silicone with no plastic, BPA, rubber or latex. These cups can be worn for up to 8 hours – day or night. The great thing about these cups is that they come with a steriliser case – simply add water and pop in the microwave for 60 seconds. Plus, you get an organic cotton pouch for easy storage. Another bonus – they're designed and made in Australia.
Make the switch
So, if you want to do your part in helping with the massive problem of non-biodegradable and non-compostable waste going into landfill, consider switching to one of the natural feminine hygiene brands today. Even if you're not keen on going down the 'reusable' path, you can still opt for disposable products that are kinder to the earth and to your body, too.
1 Menstrual Health Alliance India; nationalgeographic.com; medium.com
Note: Naturally Safe Cosmetics are not health professionals. Any information or advice in this article is of a general nature only and not intended to diagnose, treat, cure or prevent any disease. For medical advice regarding your own personal circumstances, we recommend you contact your GP or other healthcare professional.