Posted by Angela - Naturally Safe Cosmetics on 4th Oct 2016
Makeup brushes are a staple for every makeup kit and the range of different brushes out there is ever-expanding. Gone are the days of the only brush available for makeup lovers being a blusher brush. Business is booming for brush brands more than ever before and, at Naturally Safe Cosmetics, we've got your cosmetics brush needs covered. Our entire makeup brush collection is vegan and cruelty-free.
In this article, we've decided to break down your essential makeup brush needs for a beautiful base, their purpose and how to utilise them to get the most flawless, enviable finish.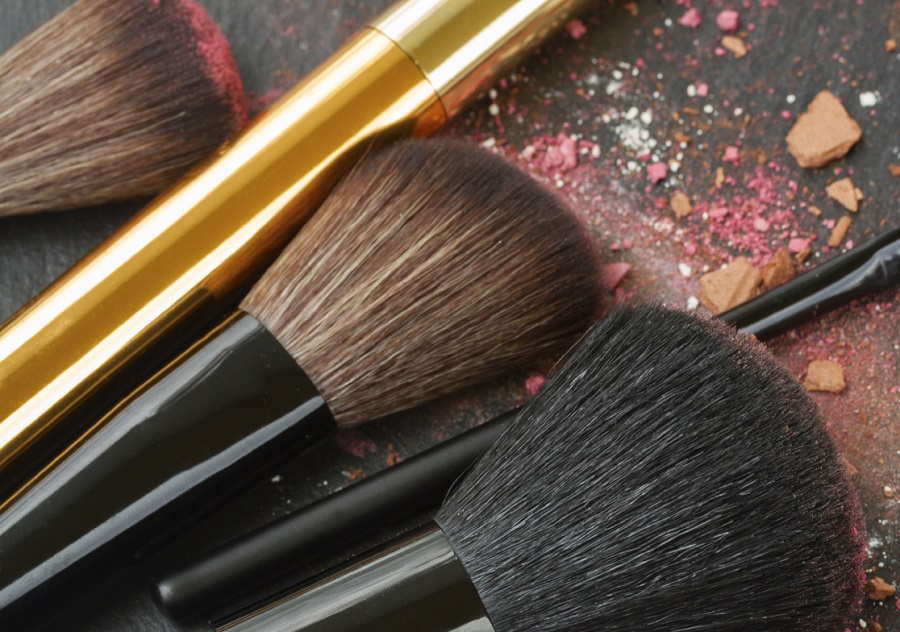 Image source: Canva
For an even base
Foundation is the basis of a great finish and good coverage begins with applying it with a good-quality foundation brush. After cleansing, moisturising and priming the skin, squirt a few pumps of your favourite organic foundation onto the spot of fleshy skin between your pointer finger and your thumb (on the top part of your hand- not the palm). Take the Inika Vegan Liquid Foundation Brush, dab it into the formula and start blending onto your face. The easiest way to build coverage is to pop some foundation on your forehead, chin, cheeks and nose and then use the brush to blend it all outwards. A terrific foundation brush not only saves you getting a mess on your fingers, but also ensures that you aren't transferring oil from your hands to your face – as this excess oil and bacteria can cause breakouts.
For a matte finish
Love loose setting powder? What woman doesn't? It combats shine and helps set your foundation base, leading to a longer-lasting finish. Loose mineral powder is useless without a great powder brush and the Claytime Australia Vegan Mineral Powder Brush is the ultimate collector's piece. Sweep light amounts of your favourite setting or mattifying powder over the main parts of your face that tend to get shiny over the course of the day – your forehead, chin and nose – and you are good to go. This brush happens to be in a nifty Kabuki style, making it great for powder foundation application. It's easily transportable and simple to hold.
Prefer a dewy finish? Pass on the mattifying powder and skip straight to mineral blusher or bronzer.
For a sunkissed glow
Bronzer really has come a long way in the last decade, with it quickly becoming a must-have for every season.
A great vegan and cruelty-free Kabuki brush is your essential brush to apply bronzer and the La Mav Vegan Kabuki Makeup Brush is one of our personal favourites. Sweep your preferred bronzer upwards on the cheekbones – and make sure to remember the golden rule of blending! Nobody likes an obvious line on their cheekbone where their foundation ends and their bronzer or blusher begins, and blending will make sure you aren't caught out. Luckily, the La Mav Kabuki brush does most of the hard work for you and is a great tool for even coverage. It's use doesn't just end at bronzer either! Use this baby for blush application as well, if you want to go for a more rosy finish.