Posted by Angela - Naturally Safe Cosmetics on 26th Oct 2016
A long-lasting, good-quality eye makeup brush set can take a girl a long way.
The problem is, with so many beautiful brushes out there these days, it's difficult to tell one from the next.
Which brush is the best for shading? Blending? Defining brows? Highlighting?
You're not alone if, even as a long-time makeup lover, all these relatively new concepts are a tad confusing.
Previously, we've taken you through Naturally Safe Cosmetics' range of must-have base makeup brushes - Your Essential Guide to Must-Have Base Makeup Brushes - so this time around you're in for a treat with the best brushes for an assortment of eye makeup applications.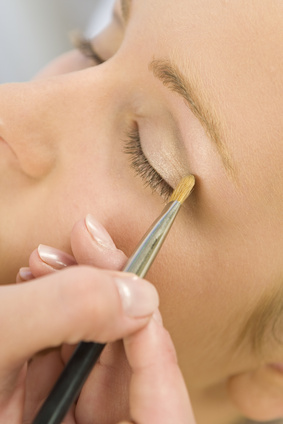 The versatile classic
If there's one eye brush you need for your makeup kit, it's a basic eyeshadow brush that stands the test of time. The Inika Vegan Eyeshadow Brush is perfect both for simple eyeshadow application or creating more complex looks. Invest in two and use one for your main colour, sweeping it across the lid and blending it into the crease, and one for highlighting your brow bone – it's up to you. Buying two strong, good-quality brushes will ensure that darker colours stay on one, whilst lighter illuminators are on the other, and also cuts down on brush cleaning. This gem keeps its shape and is 100% vegan and cruelty-free - even more reason to invest in one or two!
The dual-purpose game changer
Don't you just love makeup bag additions that serve more than one purpose? The Zola Cosmetics Dual-Ended Multi-Task Brush is just that – a space-maximising brush that does twice as much.
On one end is a classic eyeshadow applicator brush, whilst on the other end is a short-bristled straight brush (often referred to as a "push brush") – ideal for tackling the perfect winged eyeliner look we all covet so much. A tip? Apply a great concealer, like the Inika Certified Organic Perfection Concealer in Medium, to your eyelid before applying eyeshadow and eyeliner. It will make the product "set" better and last longer.
The must-have definer
An angled brush should be a staple in your makeup brush set, due to the diverse range of ways it can make your eye area really pop. For those who are fans of brow powder, the Inika Vegan Angle Brush is the perfect instrument for application and widely loved by makeup artists and beauty influencers. Sweep your brow powder across your brows, filling in any obvious sparse or "gappy" areas. Make sure to blend at the end to avoid any heavy-handed residue! This brush is also ideal for easy application of the often difficult to apply gel eyeliner. This little buddy will make applying a straight line, a Cleopatra-style cats-eye or a 1920's flick a simple and enjoyable process.
Whether you are new to the extensive makeup brush trend, or a brush lover from way back, these brushes will put you on the right track towards creating the smokey, classic nude or colourfully-vibrant eye makeup look you are after.
All of these vegan eye makeup brushes are available online from Naturally Safe Cosmetics and are all completely safe for yourself and your skin.