Posted by Angela - Naturally Safe Cosmetics on 13th Oct 2016
Unless you're not active on the social media scene, you'd be hard pressed in the last few years not to have heard beauty gurus everywhere raving about the benefits of coconut oil.
A search on Pinterest, Instagram or Facebook will bring up an endless stream of tips and tricks, blogs and videos on how to best use this God-send of a natural oil.
Trust us, once you familiarise yourself with all the ways you can utilise it, coconut oil will be a permanent fixture both in your kitchen and in your beauty cabinet.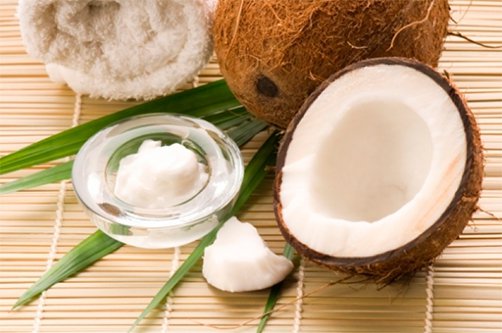 What exactly is coconut oil?
Essentially, coconut oil is simply the fatty oil obtained from the coconut when the 'meat' of the coconut is pressed – not to be confused with coconut water, which has actually had its own surge in popularity as a refreshing and healthy drink.
Before it became a popular beauty item to own, coconut oil was used for thousands of years by those living in the Pacific Islands and Asian countries.
These people made use of the entire coconut - for everything from basket weaving to food. And coconut oil was put to a miriad of uses.
Flash forward to the 1950's, and coconut oil was the oil staple of choice for cooking, but somewhere along the way, unhealthy oils replaced this cholesterol free, natural option in the kitchen.
However, all trends work in a cycle, and now coconut oil is back in a big way – and it looks like this time it's here to stay!
How do I incorporate coconut oil into my beauty regime?
We could spend all day listing all of the possible uses for this gem of a substance, but in this article we've got a few of the best tried-and-tested ways right here for you.
Firstly, coconut oil is as good for your outsides as it is for your insides, so cooking with this in place of vegetable or sunflower oil is highly recommended. After all, we all know that if you take care of your insides, you will glow on the outside.
Coconut oil makes for an amazing, simple hair mask as well. Scoop a tablespoon-size portion from your jar into your palm - we recommend the Niugini Organics Virgin Coconut Oil. Rub your palms together, as the natural heat of your hands will melt the naturally-solid oil. Once you have a runny texture, work the oil through the lengths of your hair – avoiding the roots. Focus on areas that need the most nourishment, in particular your often-dry ends. Leave on for at least 30 minutes, although for best results, we suggest leaving this in overnight for maximum shine - with your head wrapped in an old towel or you can use a shower cap. Rinse out and wash hair as normal. You'll notice your hair is shinier, softer and grows quicker (truly!) if you keep up this habit at least twice a week. If you also want to work coconut oil into your hair washing regime, take a look at Biologika's Coconut Shampoo – one of our top sellers. It's so popular, we also stock it in a 1 litre family sized bottle.
On top of hair care, coconut oil is a beyond-brilliant skin moisturiser and an excellent organic makeup remover (just add a little to your one of your Simply Gentle Organic Cotton Cosmetics Pads and wipe away). It's also great for effectively cleaning your makeup brushes. Perfect for face and body is Eco Care Organic Coconut Oil - it comes in a 100ml recyclable, glass-free, tub making it ideal for the bathroom and travel friendly.
Organic coconut oil also makes a perfect natural body massage oil and a miracle lip balm - and that's only the beginning! Like we said, we could go on and on . . .
Type "coconut" in the search box when you visit our online store to check out Naturally Safe Cosmetics' entire range of coconut oil products and you too can experience the buzz surrounding this simple product for yourself.