Posted by Angela - Naturally Safe Cosmetics on 29th May 2017
These days, we are all aware that the only safe tan is a fake tan. But just because your tan is fake, doesn't mean it can't be natural and it certainly doesn't need to contain hidden nasties.

"But Winter's coming", I hear you say. "Why wear a fake tan in Winter?", you might also ask. Whilst many of us embrace the concept of a beautiful fake tan in Summer, when we tend to show off more naked skin, there are a few reasons why donning a fake tan in Winter is a good idea, including:
Preparing your skin for a fake tan application involves exfoliating and moisturising which is something we often neglect to do during the colder Winter months, even though many of us tend to have drier skin than usual during this time of year. Tanning prep is a great way to remove dead skin cells and improve your skin's condition.
A glowing, natural-looking tan can do wonders for your mood on those cold and bleak Winter days.
A subtle, golden skin tone can really boost your confidence, especially when it comes to the appearance of your face. You may even find you don't need to wear foundation - bonus!
Show yourself to your best advantage when wearing a daring evening dress to a special event or a night out on the town.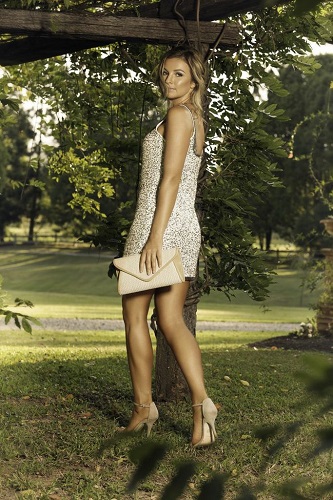 So, here's our 100% natural, 100% beautiful, Winter fake tan guide:
Exfoliate and shave at least 24-48 hours prior to application of your tan. For this task, we recommend the

Eco Tan Extreme Exfoliant Glove

and the award-winning

Eco by Sonya Pink Himalayan Salt Scrub

.
Apply your tanning solution to clean, dry skin.
For a

gradual tan

, try Eco Tan's certified organic

Winter Skin

. Top Pick at the Cosmo 2016 Beauty Awards and Shop Til You Drop Magazine Genius Award Winner, this is a daily moisturiser that slowly builds into a gorgeous, bronze glow after a few applications. Winter Skin can be used on both the face & body. It's best to wait at least 8 hours for the tan to develop before showering, so try applying at night, allow to dry and then pop on your pyjamas and hop into bed and let the cacao fruit powder work its magic.
For a perfect

one-application solution

, check out Eco Tan's multi-award-winning

Invisible Tan

, formulated with 77% certified organic ingredients. Voted Best Natural Fake Tan in the 2016 Natural Health International Beauty Awards, Best Self-Tanner - Body in the 2017 Beauty Shortlist Awards and best fake tan to travel with in Cosmopolitan 2017 Beauty Awards, this product gives terrific results on both face and body with just one application. Once again, apply at night before bed - allowing it to dry before you put on your PJ's - and wake up to beautifully nourished skin with a gorgeous honey glow. Don't worry, it won't stain your clothes or bedding.
When it comes to a specific tanning solution for your

face

, Eco Tan have that covered (pun not intended) too!

Eco Tan Face Tan Water

is a revolutionary product that allows you to create a buildable, natural-looking tan on your face, neck and decolletage. You simply use it as a night-time skin toner after cleansing. Winner of Best New Sun Care & Tanning Product award at the 2016 Pure Beauty Awards, this popular product helps to even out your complexion and brighten your skin tone and, being non-comedogenic, it is great for anyone with oily and/or acne prone skin too. You've got to try this one. Cosmopolitan Magazine Australia named it one of the Most Innovative Beauty Products, saying "it will change your life". In fact, it has been described as "the holy grail of beauty products".
For a last-minute

express

natural tanning solution, you can't go past Eco Tan's latest addition to their collection of quality, organic tanning products:

Cacao Firming Mousse

. This amazing

1 hour

self-tan mousse not only delivers a luxurious, deep bronze tan in one super quick application, but also has the added benefit of reducing the appearance of cellulite and promoting smooth skin, thanks to its unique, light-weight blend of aloe vera, cacao, coffee, blood orange, ginger and mandarin. Already smashing the awards, this tanning mousse is winner of Best Self-Tanner award in Nature & Health Magazine's Beauty Awards 2017, Best Natural Tanning Product in The Janey Loves 2016 Platinum Awards, and Highly Commended Award for Best Fake Tan in the 2017 Natural Health International Beauty Awards.

Maintain

and

extend the life

of your fake tan by keeping your skin well-hydrated with a quality organic moisturiser like the Eco By Sonya Coconut Body Milk.
So, there you have it - our guide to gorgeous, glowing Winter skin with Eco Tan, Eco By Sonya and Naturally Safe Cosmetics.