Posted by Angela - Naturally Safe Cosmetics on 27th Mar 2019
According to The Fact Site, the air inside a typical home is 200-500% more polluted than the air outside and toxic chemicals in household cleaning products is one of the contributors to this indoor air pollution.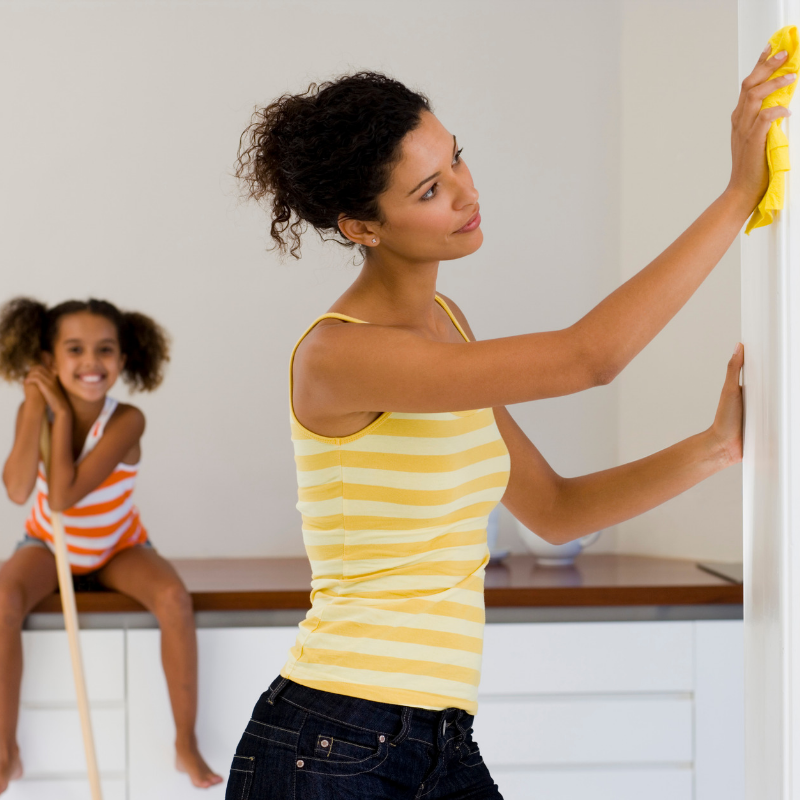 Image credit: Canva
Whether you enjoy it or not, cleaning is a fact of life. In the bathroom, kitchen, laundry and throughout the house, we all need solutions to keep our home clean and, if possible, we like to do it as effectively and economically as possible – without compromising our health or that of the planet.
Enter – Ecologic Cleaning products
Manufactured in Australia by Organic Formulations, an environmentally concerned company operating since 1999, Ecologic products offer toxin-free cleaning solutions that are:
Formulated with a natural and organic base
Naturally antibacterial with aromatic pure essential oils
Biodegradable
Phosphate free
Grey water safe
Free from harmful chemicals and harsh synthetic ingredients
Vegan friendly
Not tested on animals
Environmentally responsible
Carbon Neutral
Organic Formulations has a reputation for producing quality products across a number of well-loved brands, including Ecologic Cleaning. Not content with that, they have also strived to ensure that every aspect of production of Ecologic products is carried out in a manner designed to have the least impact on our environment.
Choose healthier cleaning options for your home and do your bit for our environment
Whether you're doing a load of dirty washing in the laundry, cleaning the bathroom or removing unpleasant odours with an air freshener, Ecologic is the logical and natural choice for your home but, more than that, every Ecologic product sold contributes to Carbon Neutral's "Plant a Tree" program. This project allows organisations to actively support the funding of the planting of mixed native species in the Yarra Yarra Biodiversity Corridor – an area that was once vibrant with expansive woodlands of York gum and Salmon gum trees but has suffered due to clearing of more than 97% of vegetation. The "Plant a Tree" revegetation program aims to restore landscapes and reproduce natural ecosystems, while also re-invigorating local communities by supporting local businesses and employing local people, including workers from Aboriginal communities. According to SavinGreen, "one mature tree will support two humans for a lifetime while assisting to remove toxins such as carbon dioxide from our atmosphere as well as creating habitat and food for our native wildlife."
As at 22 November 2018, Organic Formulations had cumulatively contributed to the establishment of 2,322 native trees and shrubs and the surrender of 27 tonnes of Biodiverse Reforestation Carbon Offsets in the Yarra Yarra Biodiversity Corridor.
Natural, organic, toxin-free and environmentally friendly and responsible - as you can see, the reasons for chooing Ecologic in your home are numerous and Naturally Safe Cosmetics is proud to support this great Australian brand.