Posted by Angela - Naturally Safe Cosmetics on 7th Aug 2018
It's a fact: cracked, chapped, peeling or burning lips are no fun.
Our lips can become dry and chapped at any time of the year but, for many of us, it's the Winter time – with its colder temperatures, strong winds and lower humidity – that wreaks havoc on our pout.
With that in mind, here are our tips for gorgeous lips during Winter: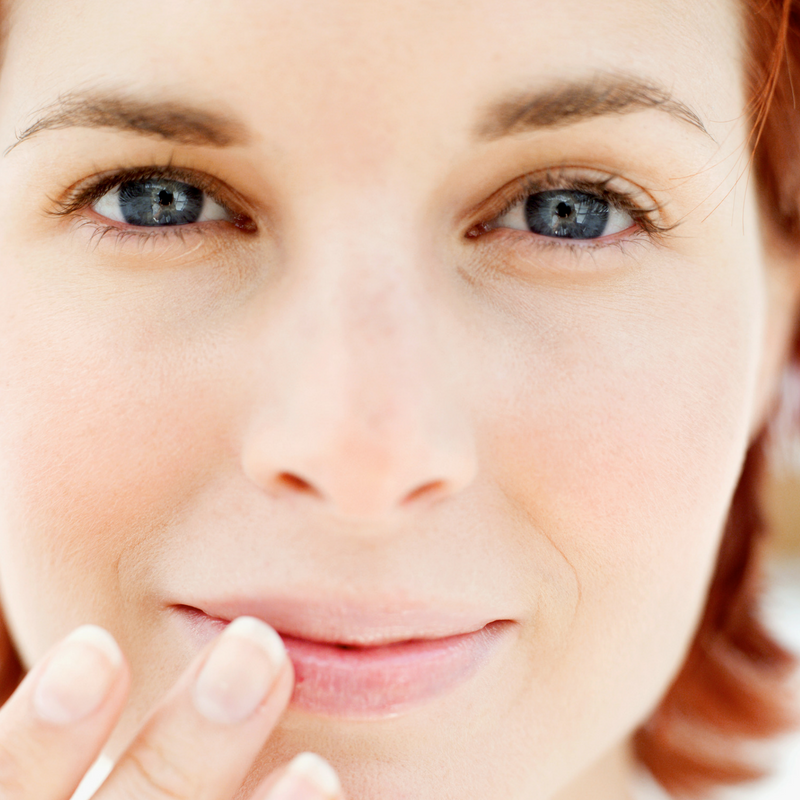 Image source: Canva
1. Avoid
a. Extra long-lasting lipsticks – these tend to have ingredients that dry out your lips. Many matte lip colours, for example, can be drying. If you are wearing a matte lipstick, try wearing a lip balm underneath. Choose natural and organic lipsticks that contain hydrating, nourishing and skin conditioning ingredients like Vitamin E, Shea Butter and Jojoba oil.
b. Petrochemicals, e.g. petrolatum & mineral oil (a mixture of hydrocarbons obtained from petroleum). Petrolatum is often described as being 'occlusive' because it works by creating a barrier over the skin which may keep moisture in but can also prevent moisture being absorbed into the skin – it's kind of like preventing the skin from 'breathing'.
c. Licking your lips – saliva contains acids that can irritate lips and make the problem worse. And saliva evaporates quickly, leaving your lips feeling drier than before.
2. Exfoliate
If your lips do become dry and chapped, you can help along the healing process by removing dead skin cells (dry, flaky skin) with an exfoliator. And you don't even need a fancy scrub – a little sugar from the pantry will do. Simply combine some sugar with olive oil, gently rub over your lips and leave on for a minute or so to allow the oil to soften your lips before wiping off. Or, try doing the same with a combination of sugar and honey for a truly sweet exfoliating experience. Always moisturise after exfoliating.
3. Moisturise
Keep your lips hydrated with a good quality lip balm. Look for a balm that contains hydrating ingredients like coconut oil, jojoba oil, cocoa butter and shea butter, preferably organic. These ingredients are able to deeply hydrate the skin on your lips making it softer and smoother. Eco Lips Mongo Kiss Organic Lip Balm contains Mongongo oil which is rich in vitamins and minerals, with a high concentration of Vitamin E. It comes in a jumbo size, is gluten free, cruelty free and pretty much edible, so no concerns about putting it on your lips. And, don't just save your lip balm for daytime use – apply it to your lips at night to prevent dehydration while you sleep. Alternatively, a small swipe of coconut oil is another delicious option for overnight protection.
4. Humidify
If you have a humidifier, turning it on at night can help keep your lips (and the rest of your skin) moisturised while you sleep.
5. Protect
Whenever you're spending time outside in the Sun, it's important to protect your lips from damage with a sunscreen or a lip balm with SPF. UV Natural Lip Sunscreen Sport is a great SPF30+ option or you might like the Hurraw! Organic Sun Lip Balm SPF15 formula with Tangerine & Chamomile.
6. Drink water
Keeping your body hydrated on the inside is a great way to improve the overall condition of your skin, including your lips.
So, there you have it. By following our simple tips for taking care of your lips during the Winter months (and beyond), you too can have a pout all the others will check out.