Posted by Angela - Naturally Safe Cosmetics on 18th May 2018
Winter brings chillier (and much darker) mornings, hence prioritising that snooze time over perfecting your daily makeup look.
With that being said . . . Winter is the possibly the best season to play in the face department – whether that be working with warm hues or opting for a simple natural glow.
Taking inspiration from the catwalks of Paris, New York and Milan, makeup artists are showcasing a variety of incredible trends that are going to be huge this season.
From bare slicked back styles focusing on skin prep, to power red lips with brushed up brows and punk inspired lids - there's unquestionably something for everyone this year.
1. Bare and Minimal
Focus on skin prep with this go-to, completely natural look that will have you glowing from the get go.
A look that we are seeing so much of this Autumn/Winter, begin by prepping a freshly washed face with a facial oil to hydrate the skin and create a natural glow as a base. Conceal imperfections and apply a small amount of BB cream (but only if you have to!). Brush and bush up your brows for a full look, and fill in sparse areas with an eyebrow pencil. Using a white eyeliner, underline lids and apply to the inner corner to create a super brightening style. Lightly apply blush to the apples of your cheek, and to finish - mascara those lashes!
HOT TIP: To exaggerate that natural look, take a brown eyeliner and speck lightly over where your natural freckles would be. Finish with a hydrating mist to lock in that glow.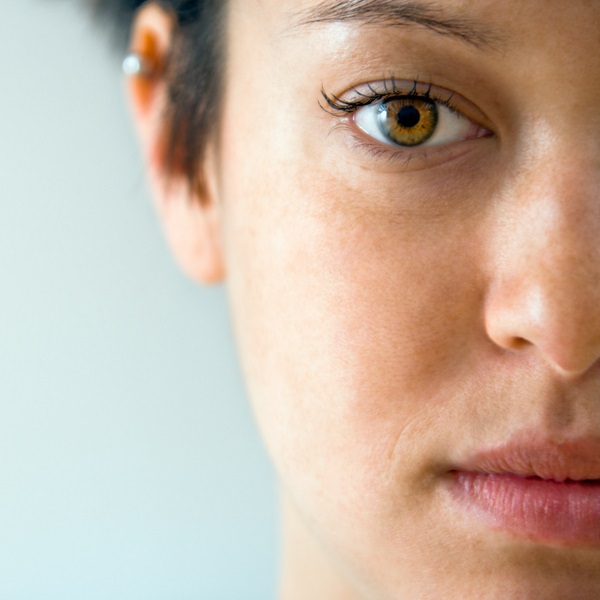 Image source: Canva
2. Gunmetal Lids
A bold and 'bad-ass' look to sport this Winter. Hold back on the foundation, and focus on your lids with a sooty eye, adding sparkle to the inner corners. A moody vibe for Winter, that keeps its natural aesthetic with a bare face.
Brush up brows for volume and apply mascara to both top and bottom lashes.
Image source: stock image
3. Power Lip
Maintaining the theme with a bare face that shouts hydrated and healthy skin, brush over with a dusting of mineral foundation to set your base. Keeping lids minimal, and applying a small amount of highlighter over the highest part of your cheekbone - line lips and finish off with an organic power red lip that will create a lasting impression day to night.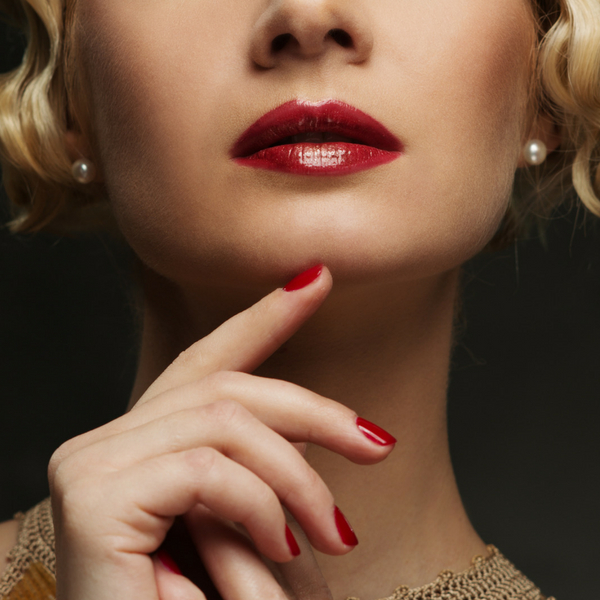 Image source: Canva
4. Two-Toned
Winter doesn't have to be dull! Inject colour into your eyes with a swipe of purple shadow across your lid, and a contrasting underline beneath your bottom lash. This purple & platinum eye shadow duo from Inika is ideal.
This look focuses a great deal on the eyes! So it's no surprise to keep your base minimal and natural, concealing imperfections and dusting a small amount of mineral powder to set. Add a gloss to your lips and you'll turn heads with this bright eyed look.
5. Stained Lip
Lipstick bleeding remains a problem of the past . . . stained and smudged lips are a huge trend this winter and it is quite possibly the easiest look to create. Keeping your base natural and skin beautifully prepped, simply add a lip stain in a deep red or burgundy.
A look that is both effortless and dramatic, and an absolute winner for the cooler months to come.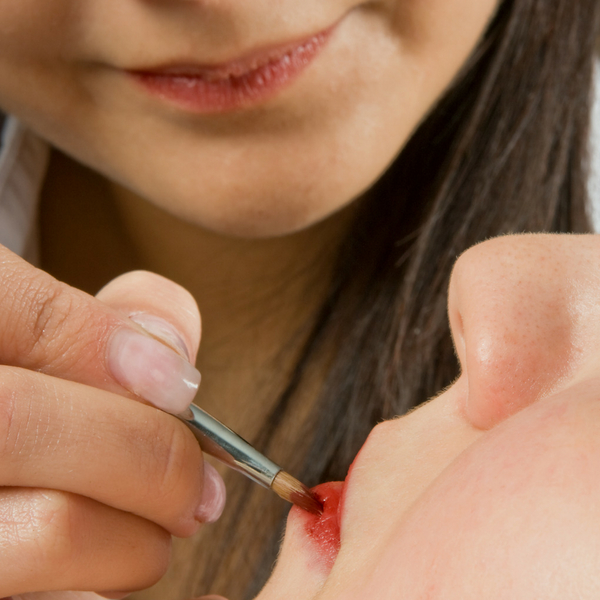 Image source: Canva