Posted by Angela @ Naturally Safe Cosmetics on 21st Mar 2017
Autumn is here. You can feel it. The mornings are slightly cooler and, as the weeks progress, we'll begin to feel a definite chill in the air when we emerge from our homes to go about our daily lives.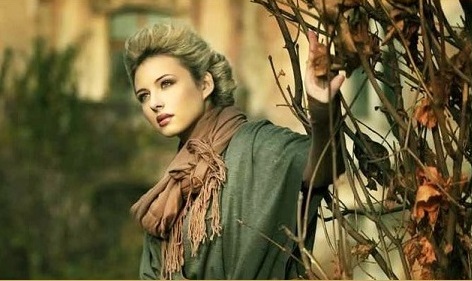 So what does the change of season mean for your skin? Like you, your skin will soon start to feel the cooler temperatures. For many of us, those light-weight moisturisers we love to use in Summer just won't cut it anymore, especially if you have dry or mature skin.
So now is the perfect time to take stock of your skin care regime and arm yourself with all you need to keep your skin smooth, supple and in tip-top condition as the leaves start to fall from the trees.
1. Night Creams
When the temperature drops, does your skin seem to almost 'drink' in the moisturiser? Do you feel like you need to use more and more? The air is drier and colder and this can suck the moisture from your skin. In addition, the use of heaters & indoor air-conditioning can also lead to parched skin. We know that our skin naturally repairs and regenerates itself while we're sleeping and the increase in melatonin acts like an anti-oxidant to fight things like age spots, wrinkles and fine lines. Give this natural healing process a helping hand by switching your night time moisturiser to a dedicated night cream formulated with ingredients designed to increase and maintain cellular hydration. AndalouNaturals 1000 Roses Heavenly Night Cream contains hyaluronic acid and aloe vera to enhance moisture levels and plump up the skin for a great anti-ageing boost while you snooze. Anyone can use this cream but it's especially useful for delicate and dry skin.
2. Serums & Nectars
We've spoken previously about the benefitsof skin serums. Serums can be a mighty weapon in helping your skin to cope with the dryness often associated with cooler temperatures. Miessence Rejuvenessence Facial Serum is ideal for use in cold or windy conditions and its organic blend, which includes rosehip seed, avocado and jojoba oils, can really help to revitalise your complexion. Or try La Mav Intense Moisture Nightly Repair Nectar – its nutrient-rich formula is ultra-moisturising to help restore your skin's natural, glowing radiance.
3. Exfoliation
Dead surface skin cells can leave your complexion feeling rough and looking decidedly dull. An organic facial exfoliant can help to gently remove the top layer of dehydrated cells and clear congested pores, resulting in an overall improvement in your skin's texture and circulation. One of our best-selling facial scrubs is Acure's Brightening Facial Scrub which uses organic sea kelp to gently exfoliate your skin, along with organic chlorella growth factor and argan stem cells to stimulate new cell growth.
4. Sun protection
Just because the weather may be cooling, it doesn't mean you can become complaisant about sun protection. Sun damage is a constant threat no matter what the season and we all know that sun damage is a huge factor when it comes to ageing of our skin. Try using a sunscreen in conjunction with your daily moisturiser. With a Sun Protection Factor of 30+, Eco All Natural Face Sunscreen is designed for use under your makeup and provides broad spectrum protection with a formula that is both moisturising and hypoallergenic. Alternatively, you can opt for a moisturiser with built-in sun protection like Andalou Naturals Perfecting BB Cream, with its blend of anti-oxidants, botanical moisturisers and non-nano zinc oxide. The natural tint complements most skin tones and makes it ideal to wear alone or under makeup. Another excellent facial moisturiser with sunscreen is Mukti's award winning Tinted Moisturiser With Sunscreen. Fortified with anti-oxidants and bio-active native extracts, this gorgeous moisturiser is definite favourite here at Naturally Safe Cosmetics. It has an SPF of 15+ and the coverage is light but it evens out your skin tone beautifully and is available in both Fair and Medium. It feels incredibly light and, once again, you can wear it alone or under makeup.
5. Water
Last, but perhaps one of the most important things your skin craves in Autumn, is water. We all know that water is vital for our overall health. It is an essential requirement for the proper functioning of just about every part of our bodies, whether it be muscles, digestion or circulation, just to name a few. Water is also extremely beneficial for the skin and, if you're serious about the health and appearance of your skin, you must include adequate amounts of water in your diet. It helps to flush out toxins, deliver nutrients to skin cells and improve elasticity. Skin that is well hydrated and supple will be less likely to show the visible signs of ageing. So, if your water intake is a little on the low side, you should make a real effort to 'drink up' and discover the beneficial wonders that water can do for your skin.