Posted by Angela - Naturally Safe Cosmetics on 24th May 2016
Pregnancy can be a confusing time for many women - especially when it comes to changing up their regular skin care routine. Many women have heard the worst about the chemicals in store-bought skin and hair products, and fear that they will have to forego most of their everyday essentials for the health of the growing bundle of joy in their belly.
Not only are natural and organic skin, hair and cosmetic products kinder to your own health, but are an essential change to make when pregnant and when your newborn arrives. Most products on the market these days are ridden with chemicals and harmful additives - and the research keeps pouring in on how these can negatively affect a foetus.
Well, there's good news. No, great news.
If you aren't already a convert to natural and organic body products, then now is the perfect time to take the leap - you won't look back!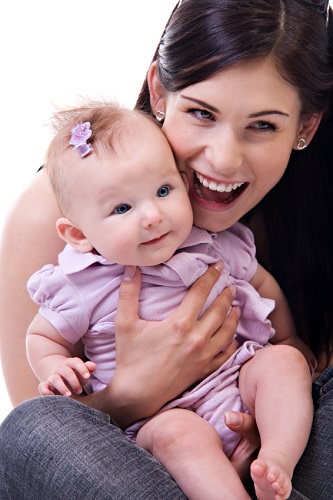 So, where should you start?
Many expectant mothers find that pregnancy wreaks havoc with their skin. For every woman who is lucky enough to be blessed with that elusive "pregnancy glow", there is one who suffers from breakouts, pigmentation, acne or 'hard-to-handle' skin, primarily due to the huge number of hormones she is producing.
It's all part and parcel of the natural process of your body adjusting to the new life inside of it, but a little help never goes astray.
La Mav Certified Organic Pure Jojoba Oil moisturiser is the perfect organic finishing touch to your morning and evening skincare routine. Jojoba oil has long been touted as a miracle skin perfecter, due to its similarity to the natural sebum levels in our own skin. This makes it the ultimate nourisher for dry and sensitive skin, as it tops up the essential levels of moisture for optimum, glowing skin. La Mav Certified Organic Pure Jojoba Oil can combat the pitfalls of any skin type - whether it is dry, dehydrated, sensitive, combination or oily. It even works wonders on eczema or rosacea. It's healing elements make it the perfect first addition to your organic skincare collection - and baby will thank you for it. You can check out our other suggestions in our Mums & Pregnancy category.
Has your new addition already arrived, but you are wary about purchasing everyday baby wipes or baby lotion to calm irritated nappy rash or soothe that often-dry newborn skin?
Miessence Barrier Balm is designed to be kind to your baby's sensitive areas, and is chemical-free and entirely organic. The best thing about it is that it's also designed for adult-use, saving more space in the nappy bag!
Baby wipes are also mandatory to have within easy reach at all times, but don't opt for mass-produced, chemically-enhanced versions. The award-winning Wotnot Baby Wipes are unscented, gentle, organic and biodegradable - checking all the boxes for your baby's health as well as being environmentally friendly. Available in large packs, convenient travel case and travel-sized refill pouches, they are a must for mums on the go - and which new mum isn't constantly on the go? Check out other options for your precious little one in our Baby Care section.
Naturally Safe has a large all-natural, organic range of skincare products designed with pregnant women and new babies in mind. You will be so glad you made the change.