Posted by Angela - Naturally Safe Cosmetics on 5th Sep 2015
One of the most popular skincare products on the market today is paw paw ointment.
Not just a delicious tropical fruit, Papaya (paw paw) has wonderful healing and antiseptic properties for a range of ailments including dry or chapped lips, rough skin, warts, nappy rash, bee stings and psoriasis.
Paw paw ointments are made from fermented paw paw (Carica Papaya L) which contains an enzyme called papain.
The Papain enzyme in paw paw breaks down protein toxins (disintegration), which makes it a good emergency home remedy treatment for jellyfish, bee and wasps stings. Papain is often synthesised and used as an active ingredient in insect repellents and insect bite soothers.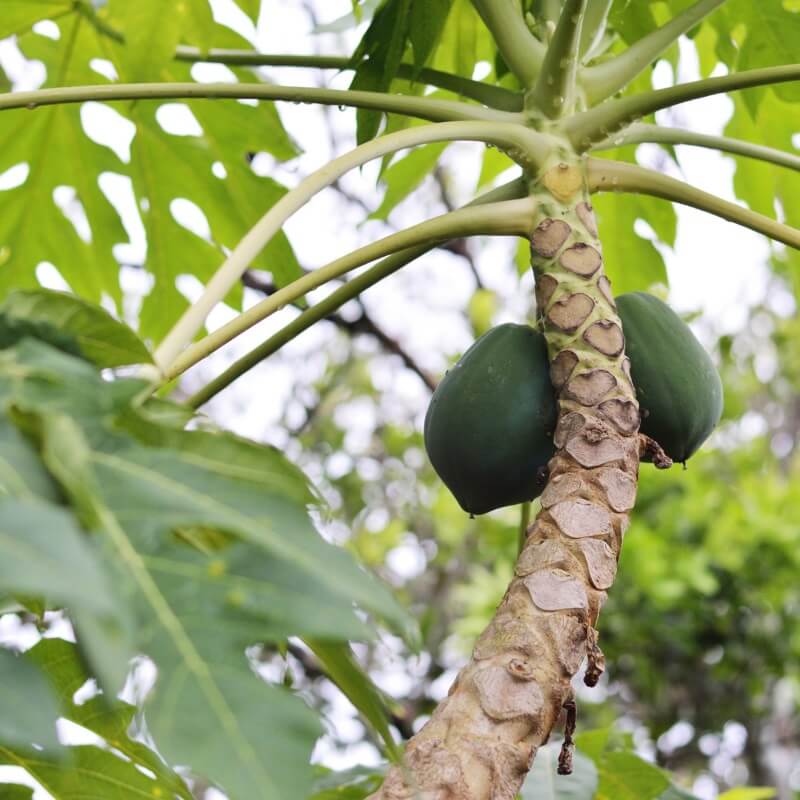 Image source: Canva
There are lots of paw paw ointments for sale on supermarket and chemist shelves but next time you're looking to buy one, remember - not all paw paw ointments are made the same.
Many paw paw ointments contain a small amount of paw paw in a base that is mostly petroleum jelly (in fact, up to 96% petroleum jelly). So you should consider the question: "Is your paw paw ointment just a glorified - and more expensive - jar of petroleum jelly?"
So what's wrong with petroleum jelly, you ask?
It's a by-product of oil refining and therefore not a sustainable resource.
Prior to refining, some of the components of petroleum of considered to be carcinogenic. There are different grades of petroleum jelly, some of which are admittedly highly refining and 'triple purified'. But how do you know if all of the toxins have been removed from the one you're using?
Being non water-soluble, petroleum jelly very effectively creates a barrier that seals in moisture. This may seem like a good idea, but that water-repellent barrier also keeps out air, so your skin can't breathe. It's like suffocating your skin.
While you may think petroleum jelly would be soothing for skin conditions like eczema, rosacea and acne, it can actually aggravate those conditions.
Finally, caution needs to be exercised when rubbing it around around the lips and nose. If petroleum jelly gets into the lungs, it can cause lipid pneumonia.
So, what's the alternative? Look for a natural or organic lip balm that has a base of beeswax or vegetable waxes and oils. If you're after a paw paw treatment in particular, we suggest something like Suvana Certified Organic Paw Paw Balm. This one has a base of castor seed oil, beeswax, coconut oil, jojoba oil and cocoa butter. Almost good enough to eat, this soothing balm also contains natural vitamin E. Not just for moisturising dry lips, Suvana's Paw Paw Balm is a great multi-tasker and can be used for softening rough elbows and knees, soothing cuts and scratches and even helping with puffy eyes.