Posted by Angela @ Naturally Safe Cosmetics on 24th Oct 2017
This month (October 2017), Naturally Safe Cosmetics celebrates its 10th birthday.
Over the years, so many wonderful natural brands have emerged onto the marketplace, ready to take on the well-established commercial brands with products that match and even surpass traditional cosmetics when it comes to performance – and all without the need for harsh ingredients and toxic chemicals. Consumers today are truly blessed with the vast range of natural, organic, non-toxic, cruelty-free, eco-friendly, vegan and fair trade products available. We really are spoiled for choice!
At Naturally Safe, we love all of the brands and products we stock but, with our 10th birthday in mind, I thought I'd let you in on my top ten favourite products right here, right now:
1. Organic Cleanser: Mukti Hydrating Cleansing Lotion
Why do I love it? My skin is dry and this gentle cleanser leaves it feeling clean and hydrated. I love that it includes Australian native botanicals. It has a lovely creamy consistency with a light fragrance and my skin never feels tight or uncomfortable after using it.
2. Natural Soap: The Australian Natural Soap Company Absolute Avocado Soap
Why do I love it? This soap is really rich and creamy and just feels so moisturising on my skin while it cleans. It's perfect for my dry/sensitive skin but I'm sure all skin types will love it. After all, who doesn't love avocado?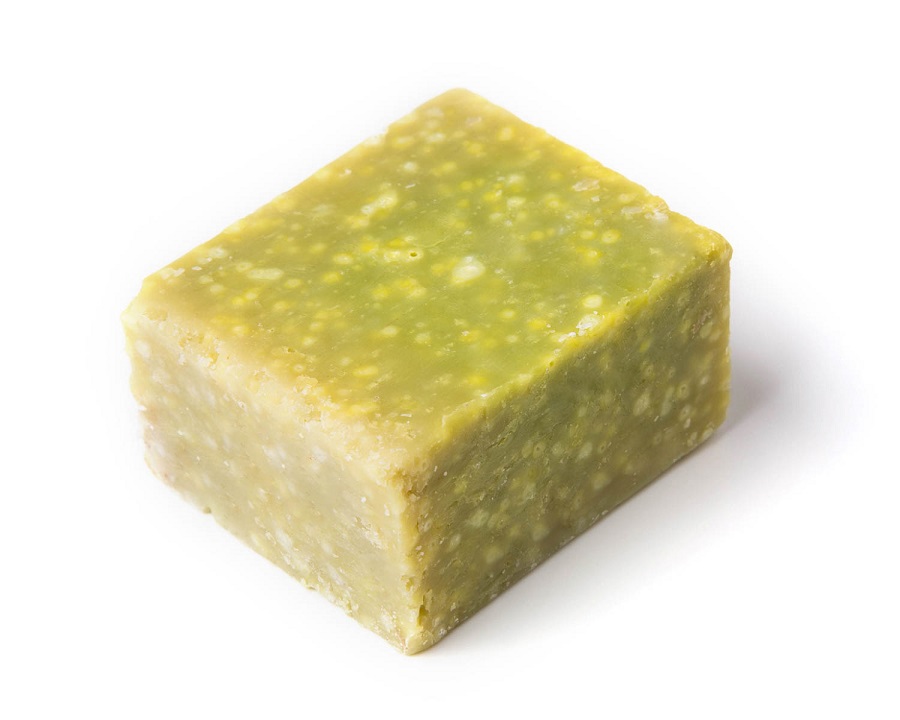 3. Organic Shampoo: Acure Brazilian Keratin Straightening Shampoo
Why do I love it? My hair is colour-treated and I blow dry it quite often too, which can lead to damaged hair with dry, brittle ends. This shampoo has moisturising ingredients like olive oil, coconut water and marula oil which help to protect my hair from heat damage. My hair feels and looks nourished and hydrated. The shampoo has a gorgeous coconut scent, which I also love.
4. Organic Deodorant: Schmidt's Natural Deodorant Stick - Sensitive Geranium
Why do I love it? Having sensitive skin, I do sometimes react to deodorants, even some of the natural ones. Not sure if it's the baking soda or essential oils but this deodorant uses magnesium hydroxide in place of baking soda as its active ingredient and suits me very well. I find it to be gentle but still very effective. It has a light fragrance and I only need to apply it once in the morning for all day protection. The stick lasts me 6 months so it's great value too.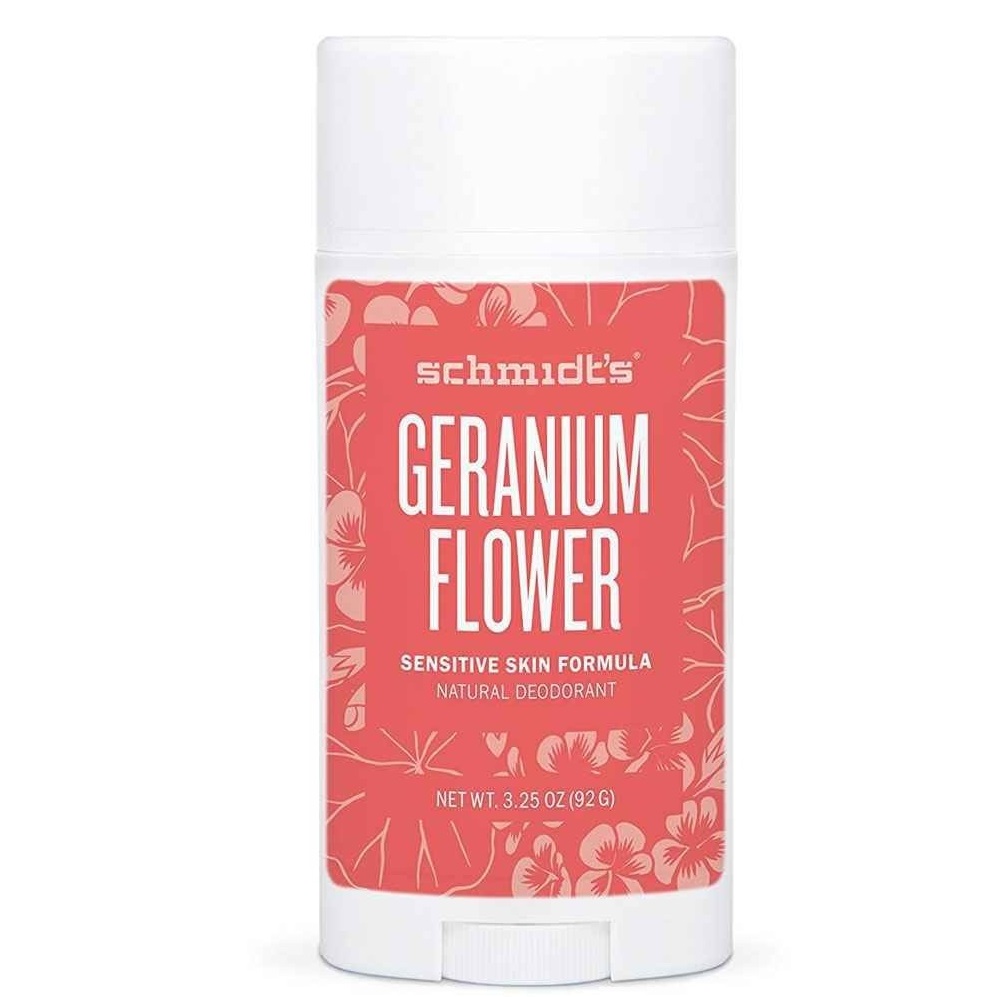 5. Organic Toothpaste: My Magic Mud Whitening Toothpaste – Peppermint
Why do I love it? While I love the My Magic Mud Whitening Tooth Powder, it can be a little messy if you're not careful. This toothpaste has the consistency and convenience of a regular toothpaste but with the whitening power of activated coconut shell charcoal. I love the traditional peppermint flavour too.
6. Mineral Foundation: Inika Loose Mineral Foundation Powder – Unity
Why do I love it? One word – flawless. That's it. All of our mineral foundations have similar ingredients and, honestly, they are all very close in terms of coverage and performance too. But the Inika loose powder foundation just seems to work with my skin. It doesn't make my skin look dry and it gives me the coverage I want (I have rosacea) that lasts all day. Finding the perfect shade can sometimes be tricky. Inika have 8 shades and you can always blend a couple of them to get it just right for you but Unity feels like it was made for me. Apparently it suits those with an 'English Rose' complexion. Well, I don't mind being called an English Rose!
7. Organic Mascara: Miessence Organic Mascara – Pure Black
Why do I love it? Ok, I'll admit it. With some natural mascaras that I've tried in the past, there is a compromise on performance. The ingredients may be non-toxic and gentle but you just don't get the longer, thicker lashes that we all want, even with multiple coats. That's why we seek out mascaras that tick all the boxes when it comes to ingredients but still perform really well too. The Miessence Mascara certainly lives up to those standards. This one has nurturing ingredients, does not irritate my eyes and does not disappoint when it comes to performance. I usually find one coat is enough to accentuate my lashes. Occasionally, I'll add a second coat for evening wear when I'm after a more dramatic effect.
8. Organic Lipstick: Neek Vegan Lipstick – Come Into My World
Why do I love it? This lipstick is really hydrating thanks to ingredients like jojoba oil and shea butter. It's one of the few lipsticks I can wear on its own without using a lip balm underneath first. The colour is named after the famous Kylie Minogue song. It's a matte nude pink – perfect for Spring and Summer - and just as sexy as Kylie!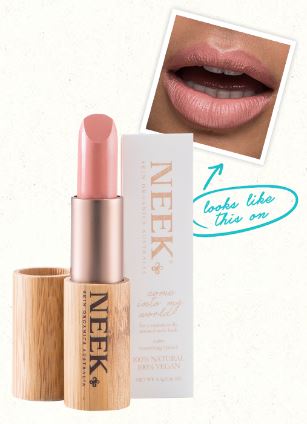 9. Natural Nail Polish: Zoya Nail Polish – Brigitte
Why do I love it? Zoya Nail Polish is breathable, non-toxic, vegan friendly and long wearing. This brand is a pioneer of the natural nail polish industry and their nail polishes follow a '10 free' formula. Brigitte is described as a mauve cream colour but I would call it a dusty pink.
10.Organic Self Tanner: Eco Tan Certified Organic Cacao Firming Mousse
Why do I love it? I'm not always the most organised person, so when I decide that I need a tan, it's usually just a few hours before I'm going somewhere special and then I want that tan now! The beauty of the multi award-winning Cacao Firming Mousse is that you can achieve a gorgeous, naturally looking glow in as little as 1 hour - perfect for people like me who tend to leave things till the last minute! Leave it on for 4 hours if you're a little more organised and you want a deeper bronze colour. It suits all skin types, even sensitive skin like mine.
As we celebrate our 10th birthday, we would like to thank all of our customers for their support. We are as passionate as ever about bringing you the best in natural and organic beauty and keeping you up-to-date with cosmetics safety news and we hope to continue to be of service to you for many years to come.